41st plenary, Isle of Man, November 2010
The 41st plenary of the British Irish Parliamentary Assembly was held in the Villa Marina, Isle of Man, 22-23rd November 2010.
This was the first time that the BIPA had met in one of the Crown Dependencies.
The theme of the plenary was "Creating Space for Economic Development."
Guest speakers at the plenary included:
The Secretary of State for Northern Ireland, Owen Paterson MP
The President of the Nordic Council, Mr Helgi Hjorvar
The Chief Minister of the Isle of Man, Mr JA Brown
The Assembly also discussed a motion on the introduction of a Bill of Rights in Northern Ireland, and a further discussion on the Saville Report on Bloody Sunday.
There was also a special debate on matters unfolding in relation to the Irish economy. Due to these developments, the Assembly was forced to curtail the plenary and cancel Tuesday's session to allow Irish members return.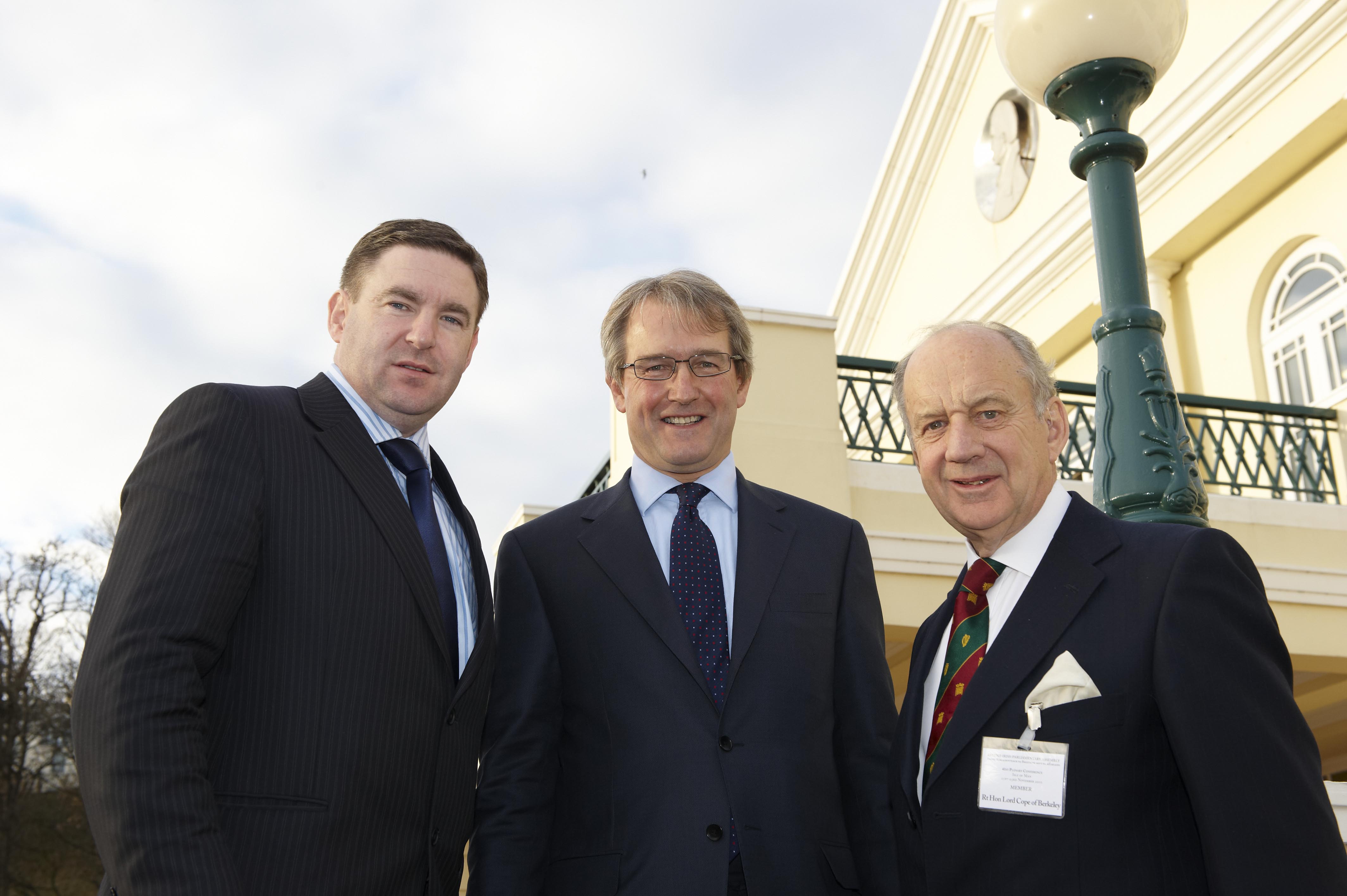 BIPA Co-Chair, Niall Blaney TD, with Secretary of State, Owen Paterson MP, and fellow Co-Chair, Lord Cope of Berkeley
The President of the Nordic Council, Mr Helgi Hjorvar, addresses the BIPA in the Isle of Man
Lord Bew addresses the BIPA on the Saville Report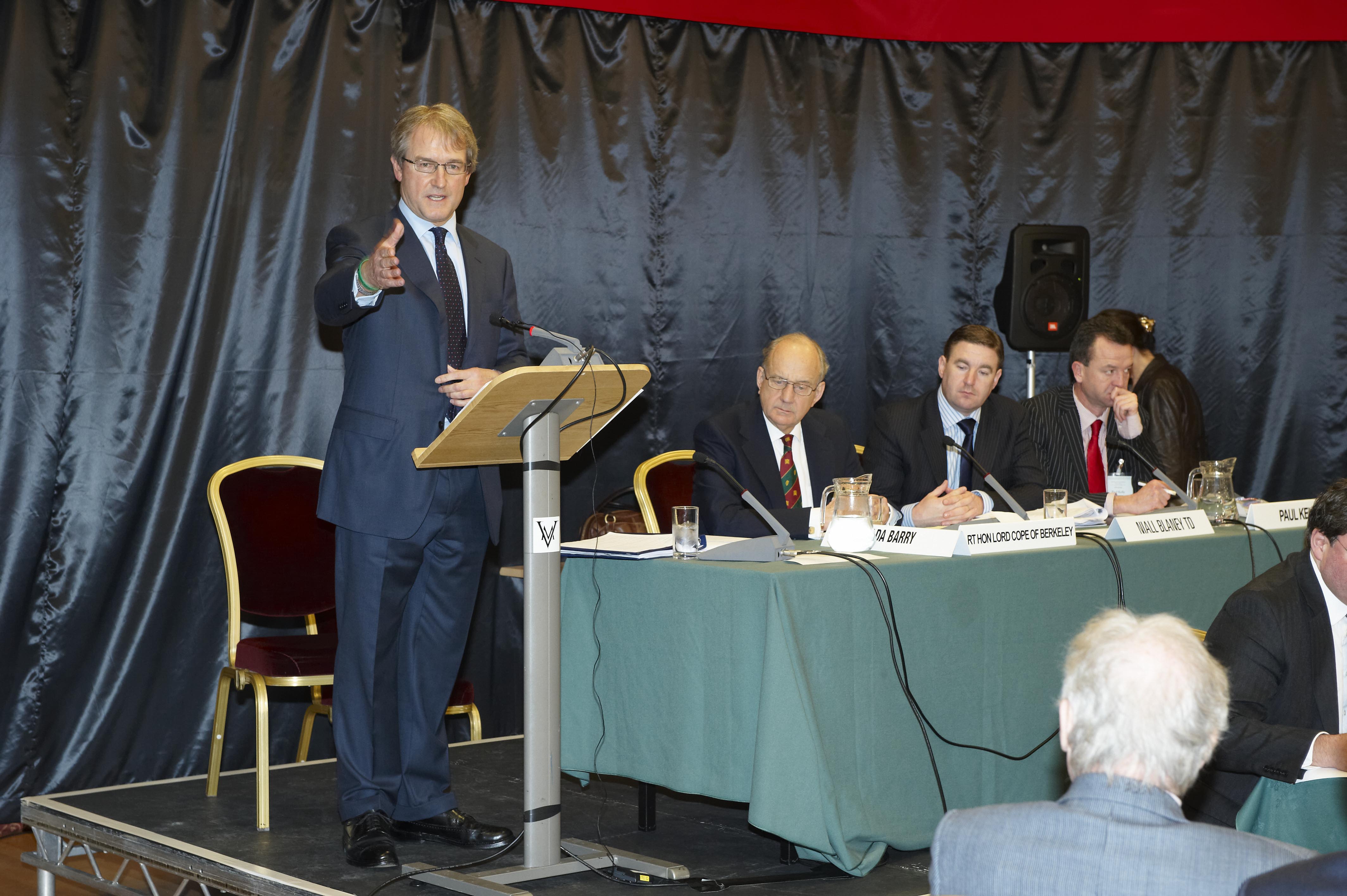 Secretary of State for Northern Ireland, Owen Paterson MP, addresses the BIPA plenary in the Isle of Man
BIPA Co-Chairs, Niall Blaney TD and Lord Cope of Berkeley, meet the Lieutenant Governor of the Isle of Man, Vice Admiral Sir Paul Haddacks KCB and Lady Haddacks
BIPA Co-Chairs, Niall Blaney TD and Lord Cope of Berkeley, with the Chief Minister of the Isle of Man, Mr JA Brown