45th plenary, Glasgow, October 2012
The 45th plenary of the British Irish Parliamentary Assembly was held in the Grosvenor Hilton Hotel, Glasgow, from 22nd-23rd October 2012.
This was the third occasion that the Assembly had met in Scotland, and the first occasion that a plenary session had taken place in Glasgow.
The theme of the plenary was "The Scottish Economy and Irish/Scottish Relations" and included contributions from a range of business and trade union representatives. There was also a specific discussion on "Devolution and the West Lothian Question" led by Professor Sir William McKay, Chair of the Commission on the Consequences of Devolution for the House of Commons.
There was also an opening address at the plenary by the Secretary of State for Northern Ireland, Theresa Villiers MP.
Secretary of State for Northern Ireland, Theresa Villiers MP, with the Co-Chairs of the British Irish Parliamentary Assembly, Joe McHugh TD and Laurence Robertson MP, at the 45th plenary, Glasgow
Grahame Smith, General Secretary of the Scottish Trade Union Congress, addresses the 45th plenary in Glasgow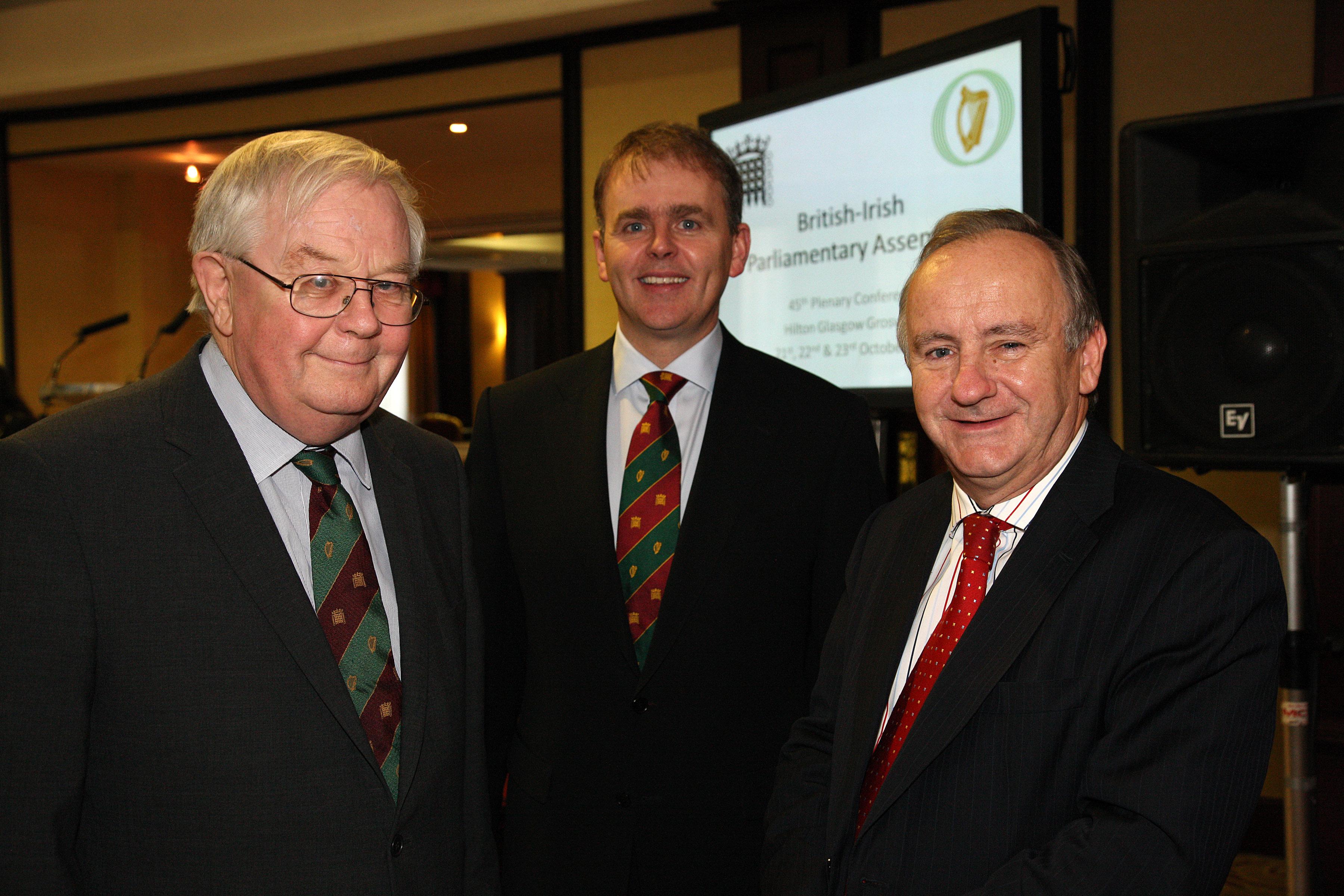 Professor Sir William McKay, Chair of the Commission on the Consequences of Devolution for the House of Commons, with the Co-Chairmen at the 45th plenary in Glasgow
Ian McMillan, Director of CBI Scotland, addresses the 45th plenary in Glasgow